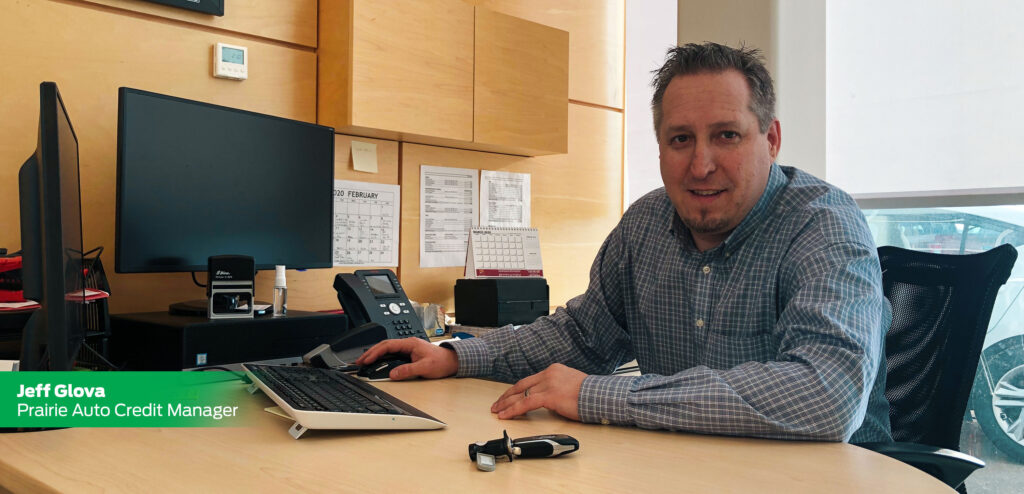 About Us
Founded in 2005 in Moose Jaw, Saskatchewan, Prairie Auto Credit has helped thousands of people with varying credit backgrounds get behind the wheel of safe and reliable vehicles. We offer competitive interest rates, a simplified approval process and straight forward financing so that you'll be out on the road in your new (or new-to-you) vehicle before you know it!
Why Choose Us?
We understand that everyone's road to their next vehicle is different, and with our years of experience, we are confident that we will be able to help you drive away in the car, truck or SUV that fits your needs. You don't need to worry about terms like "no credit" or "bad credit" here with us. We're happy to work with you even if you've been declined for vehicle financing in the past. Seriously! Whether you are new to Canada, self-employed, have no credit, no money down, or you're a first-time car buyer, we're here to help!
FAQ
1) I have great credit and want a direct loan for a private purchase or to "Pay Cash" at a dealership.
No problem! If you have excellent credit, you may qualify for a direct loan. Just apply now, and if approved, you could be in your new car the same day.
2) I need a second car with a low monthly payment. Can I find a late model car that will have a low monthly payment?
Yes. We work with you to find great dependable cars and a finance program that can keep your monthly payments low!
3) Is the information that I submit on this website secure?
Absolutely! Our web site uses a SSL Security Certificate to seamlessly encrypt any information transmitted to or from our website and your computer.
4) What are the interest rates for my car loan?
Your interest rate is influenced by several factors; whether the car you want is new or used, the amount of your down payment, your credit history, and the term of your loan. Your credit specialist will explain to you the details.
5) How long does the process take?
Most customers are contacted within 60 – 120 minutes during regular business hours.
6) My credit rating is not great. I have had some problems. Can you help me too?
Yes. Our lenders will help you work through your past problems. We are experts at arranging financing for a vehicle that you want and that fits your budget.
7) Are there any service fees?
There are no fees for this service.